About
ABOUT BEN ROUSSEAU DESIGN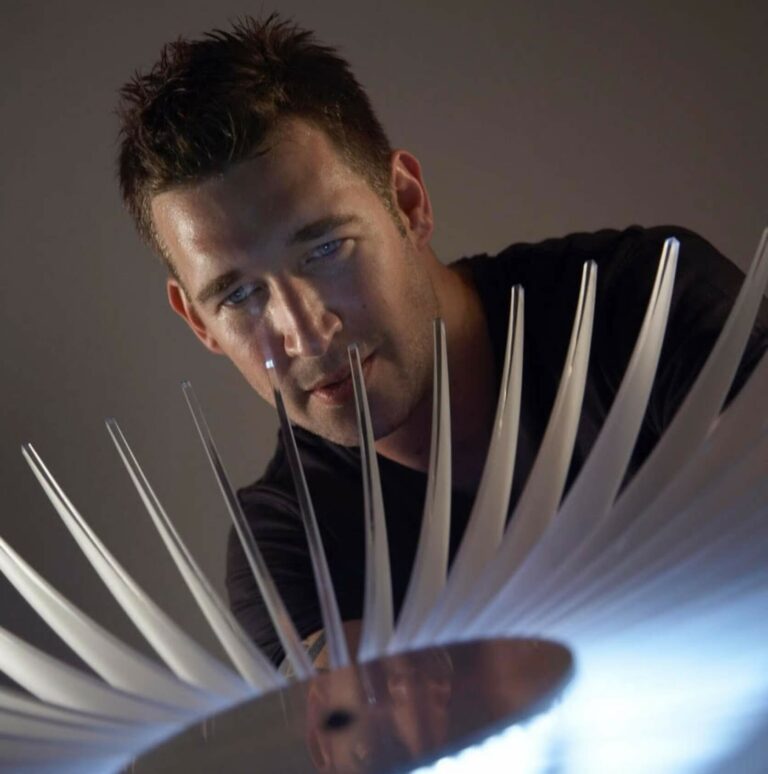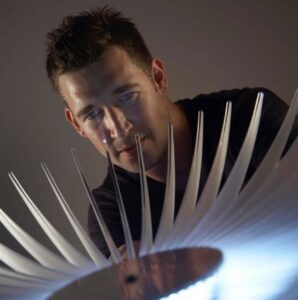 Ben Rousseau is an award-winning British designer based in Brighton, UK. His ethos is to take you on an exhilarating creative journey, so you can make your dream interior or statement piece become a reality. With the business spanning Europe and the US, previous clients include Silicon Valley tech luminaries, world-famous sports stars, and members of the British glitterati.
When you work with Ben Rousseau Design you get a designer, an engineer, and a light artist all rolled into one. Spaces are considered in precisely the same way as an event producer designs a live stage show. Attention to detail is paramount, and each interior or installation must tell your story. Drama and desirability teamed with usability and functionality are the watchwords that guarantee you a superior result. This is achieved through lighting, technology, quality materials, and precision craftsmanship. Ben Rousseau Design will enhance your life experience with just the right balance of pizazz and playfulness.
Our Process
Every Ben Rousseau Design project is unique. However, the approach is always the same. We spend time together working on your vision, so there is a deep understanding of your space, your surroundings, your needs, and your requirements. Only then can it become the reality you want. Every aspect of your desire is to improve your space, whether that's a change to the interior or adding a bespoke piece, everything is considered. You experience a fully collaborative approach ensuring alignment with your needs and those of other stakeholders, such as architects and contractors. Your conceptual design is then created, and we work closely together until you are thrilled with the results.